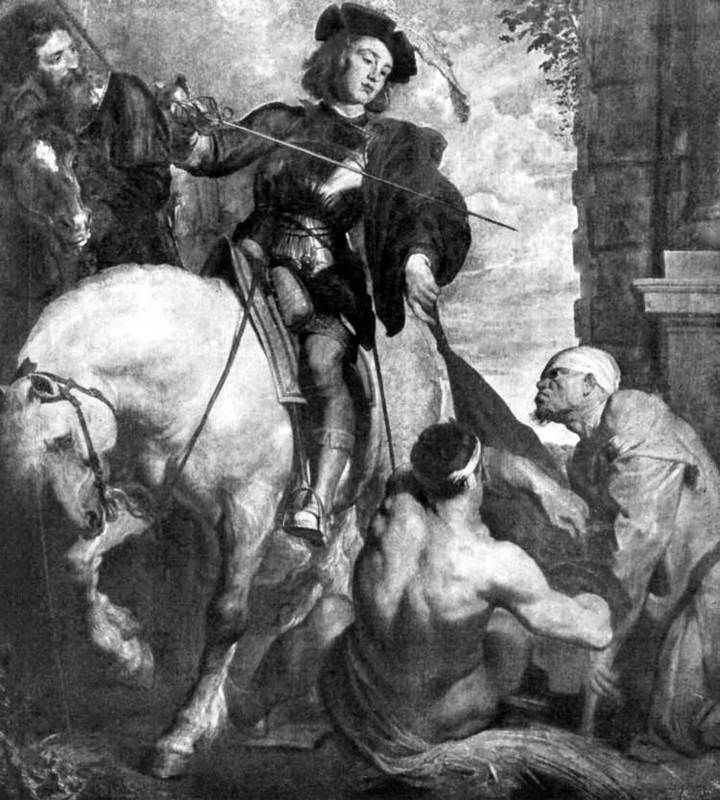 St. Martin's Day is November 11, the feast day of St. Martin,who started out as a Roman soldier. He was baptized when he was grown up and became a monk. It is understood that he was a kind man who led a quiet and simple life. The most famous legend of his life is that he once cut his cloak in half to share with a beggar during a snowstorm, to save the beggar from dying of the cold
In many countries on this day celebrates the end of the agrarian year and the beginning of the winter period. It's very usual that on this day show up the first snowfall and we always say that St. Martin rides on a white horse...
In my garden today...
| | |
| --- | --- |
| | If only we could all take a moment when needed and cut our cloak to help another |
Hi Viera. thanks for your wonderful messages. Thanks for illustrating us with St. Martin, I learnt something new today.

Do you know there is another St. Martin celbrated in November? This is on the 3rd of November (my birthday too) and he is from Peru(where I am from too) he was St. Martin de Porres, he was also a man of peace and he is mostly remembered for convincing a mouse, a cat and a dog to eat from the same plate without fighting. This is what we need in this world a man that can convince nationsto share and live in peace.
Hugs!