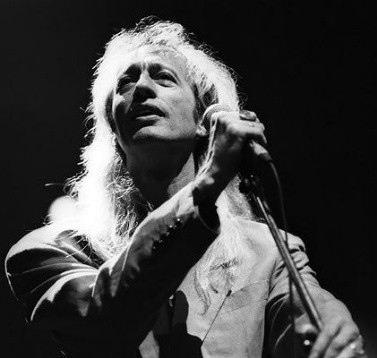 Robin Gibb
1949 - 2012
Sunday 20 May, 2012 at 10:46:
The family of Robin Gibb, of the Bee Gees,
announce with great sadness
that Robin passed away
following his long battle
with cancer and intestinal surgery.
Robin we wil never forget you.
Thanks for your fantastic music
A personal christmas moment with Robin Gibb

this video/interview copyright by edel records and robin Gibb

The video is taken from the album Robin Gibb My favourite christmas carols

http://www.youtube.com/embed/2D9M6bsYi6E"
| | |
| --- | --- |
| | Robin Gibb of the Bee Gees vocalist the Australian group that has dominated the charts all over the world in the seventies with hits like, Tragedy, Stayin 'Alive and Night Fever. The Bee Gees Barry Gibb remains alive only the specialist in the falsetto voice that has characterized the entire production of the musical group. |
I think both you and Terry have said it all. R.I.P, Robin Gibb & Donna Summer. Thank you for the most precious gift that you have left with us.

Thanks Vera for this. hugs oxo
| | |
| --- | --- |
| | Donna Summer just left us. And now Robin Gibb. Two Disco greats in less than a week. I miss them both. |