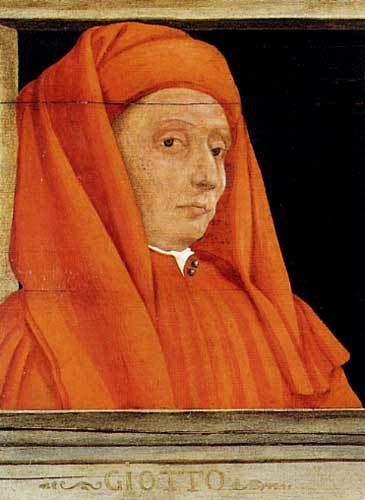 THE COPY of the Scrovegni Chapel in Padua that is being exhibited at the Bratislava castle shows beauty of this, Giotto di Bondone's most important work
*
.
Scrovegni Chapel in Padua
scale model that makes it possible to admire every detail of the frescoes that have been copied from the original. The frescos are even easier to see thanks to the copy's smaller size. The model communicates the original's beauty and serves as an encouragement to visit Padua to see the original
Gianfranco Martinoni, the exhibition's author, came to Bratislava to introduce the Giotto exhibition personally
*
*
*
*
He has been travelling with the project since its beginning in 1987, when the world celebrated the 650th anniversary of the death of Giotto (1267-1337). The frescoes from the Scrovegni Chapel are not only a jewel of Padua but should be introduced to the whole world
*
*
.
(JUDAS KISS)
*
Giotto painted a fresco cycle depicting the life of the Virgin and the passion of Christ on the order of a rich merchant named Enrico Scrovegni at the beginning of the 14th century
*
*
The copy of the chapel and an exhibition of photos of Padua will be on display at the castle until August 5. Then the exhibition will move to Ljubljana, Helsinky, Stockholm and
Amsterdam
*
*